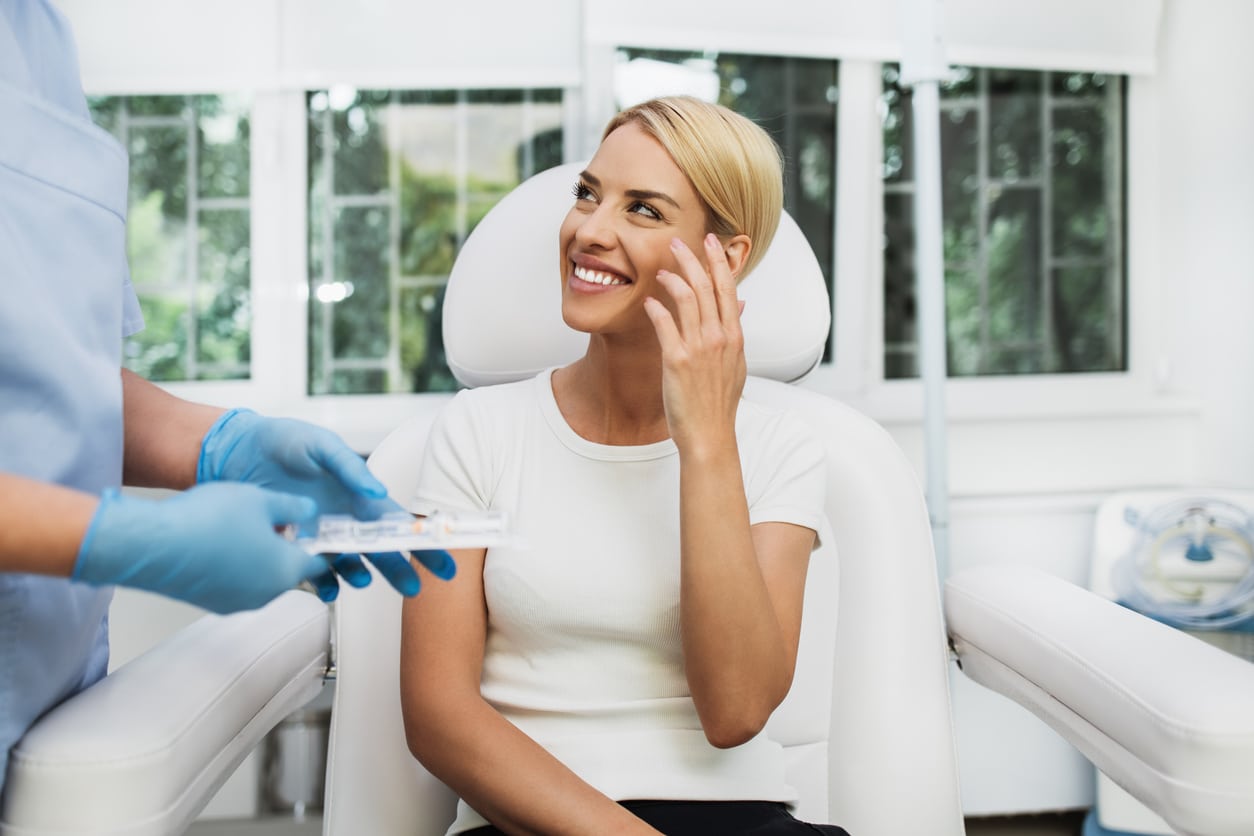 Welcome to PURE Med Spa Beaufort: Who We Are
Conventional wisdom tells us that a doctor's office and a spa are two entirely different places. A doctor's office is a clinical, white space with cold instruments and bad lighting. A spa, in contrast, relies heavily on candles and ambient music to set the mood. 
But what if you could take the best of both places—the expert medical guidance and the relaxing ambience—and combine them into a single establishment? What if cutting-edge cosmetic and corrective procedures were offered in a place where you felt calm, collected, at ease? 
At PURE Med Spa, we pride ourselves on maintaining the best of both worlds. Our wide array of services, self-care products, and same-day cosmetic procedures boost your confidence and rewind the clock on your appearance, while our soothing atmosphere gives you a chance to unwind.
What Does a Med Spa do?
From prescription-strength skin care and anti-aging solutions to permanent makeup and non-surgical body contouring, we provide the most advanced aesthetic treatments available in our comfortable, state-of-the-art facility. Our variety of minimally-invasive procedures can even skin tone, remove unsightly veins or hair, and reduce the appearance of fine lines and wrinkles all while you relax and rejuvenate.
At PURE Medical Spa, we acknowledge and embrace that living well includes feeling good about the way you look. Under the guidance of board-certified cosmetic and reconstructive surgeon Dr. Audrey A. Klenke, our team provides the latest safe and effective procedures for helping patients become more comfortable and confident in their own skin. We embrace beauty on your terms to provide the best results with the greatest technology, attention, and care.
Our Med Spa Services
At the intersection of cosmetic expertise and opulent self-care, PURE Med Spa offers these following services:
At PURE Med Spa, you'll receive compassionate guidance and a 100% honest evaluation of your procedure goals. Dr. Klenke and her team will work with you before, during, and after your procedures to make sure that you get the best possible results.
Our Approach
Time, sun damage, and genetics take their toll on us all. But you don't have to live with distracting skin blemishes, sunken cheeks, or stubborn fatty deposits on your back, legs, chest, or stomach. PURE Medical Spa specializes in numerous non- and minimally-invasive procedures featuring the latest in cutting-edge, cosmetic technology that's been proven both safe and effective. Most procedures can be performed in under an hour and results are long-lasting and, for some procedures, permanent. 
At PURE Med Spa, we believe that living well means feeling good about the way you look. When it comes time to book your next cosmetic procedure in one place and your spa day at another, consider combining the two for a day of self-improvement and self-care at PURE Med Spa.
Self-care & self-indulgence in one convenient place
.
Scheduling a cosmetic procedure shouldn't fill you with dread. At PURE Med Spa, you can look forward to your appointment and the calming atmosphere and genuine compassion that come with it. Dr. Klenke and her team will guide you through every step of the process to inspire both confidence and ease. For more information about what PURE Med Spa can do for you, contact us through our website or call (843) 287-9002 today!