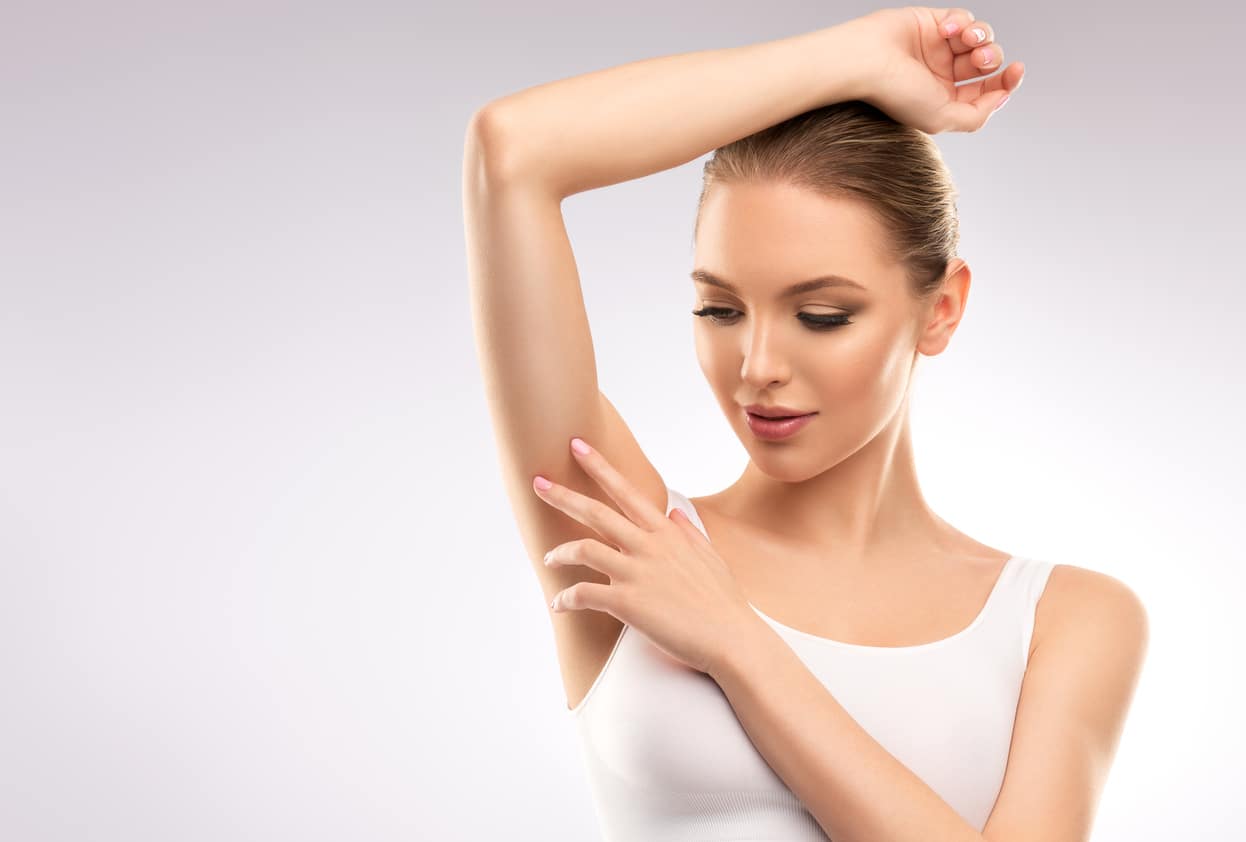 Make More Time for Yourself in 2023: Laser Hair Removal 101
By conservative estimates, the average American woman spends anywhere from 30 minutes to an hour in the bathroom each week and spends countless amounts of money on shaving her underarms, legs, and bikini area. The time spent shaving can quickly add up and take us away from the things we enjoy.
Make more time for yourself, your job, and your social life in 2023 by taking advantage of a more permanent solution than waxing or shaving. Laser hair removal at PURE Med Spa can literally give you hours of your life back. In this blog, the team at PURE Med Spa discusses all you need to know about laser hair removal. 
What Are the Benefits of Laser Hair Removal?
Beyond the precious time you'll regain, laser hair removal has various benefits. Many women find laser hair removal to be:
Comfortable:

Most people experience no discomfort during their treatment. If you're worried about discomfort, your provider can provide a topical anesthetic. 

Permanent:

Compared to waxing, shaving, or threading, laser hair removal is the most permanent hair removal method on the market.

Nonirritating: Since laser hair removal destroys the hair follicle, it's impossible for the hair to become irritated, inflamed, or red. 
Quick:

Depending on the size of the treatment area, laser hair removal sessions can be completed in minutes. 

Effective:

While many laser treatments aren't suitable for those with darker complexions or sensitive skin, our laser at PURE Med Spa is safe for all skin types. 
How Does Laser Hair Removal Work?
Laser hair removal harnesses beams of focused light to remove hair. Laser technology releases energy that is absorbed by the dark pigment in the skin called melanin, which gives hair its darker color. Once absorbed, the light is transferred to heat, damaging and destroying the hair right at the root. Laser hair removal selectively removes hair and doesn't damage the surrounding tissues. 
For laser hair removal to be effective, laser energy must destroy hairs during their initial growth stages. Because of this, multiple treatments may be needed since hairs grow in different phases. Many patients notice visibly lighter and thinner hair after their first treatment, with results improving over time. 
Where On My Body Can I Get Laser Hair Removal?
You can get laser hair removal anywhere your hair grows! The most common areas for women include the face, legs, and bikini. And laser hair removal isn't just for women; many men find laser hair removal saves time and money. Many men choose to remove hair on their backs and chests. 
Treatments can be done simultaneously if there are various areas on your body where you'd like to remove hair. For example, many women choose to remove hair from their underarms and upper lip at the same time. A team member at PURE Med Spa can create an individualized, custom treatment plan for all your laser hair removal needs. 
Are Laser Hair Removal Results Permanent?
Laser hair removal results can be permanent. While you may need additional treatments, many people notice outstanding results after their first appointment. Studies suggest that hormones play a role in hair growth, so women who become pregnant after their laser hair removal treatment may experience an increase in hair production and require follow-up appointments. 
After an initial session that destroys 80-90% of hair follicles, many achieve optimal results in three to six sessions, each four to six weeks apart. During the time between sessions, you should avoid sun exposure and apply any irritating products to the treatment area, like exfoliators or harsh cleansers. If you follow your provider's aftercare guidelines, you can be more likely to experience your desired results. 
Take Control of Your Time in 2023
This New Year, say goodbye to time-consuming hair removal methods and hello to smooth skin—in half the time! With laser hair removal, you can spend more time with friends and family, grow your side hustle, and more. Our team at PURE Med Spa can create a unique treatment plan for you to achieve smooth, flawless skin. Treat yourself this year with laser hair removal at PURE Med Spa! 
Your Trusted Laser Hair Removal Experts: PURE Med Spa
If you're interested in laser hair removal or want to learn more about this innovative procedure, don't hesitate to contact our team. Call us at 843-815-6699 or contact us online to regain your time and confidence in 2023!