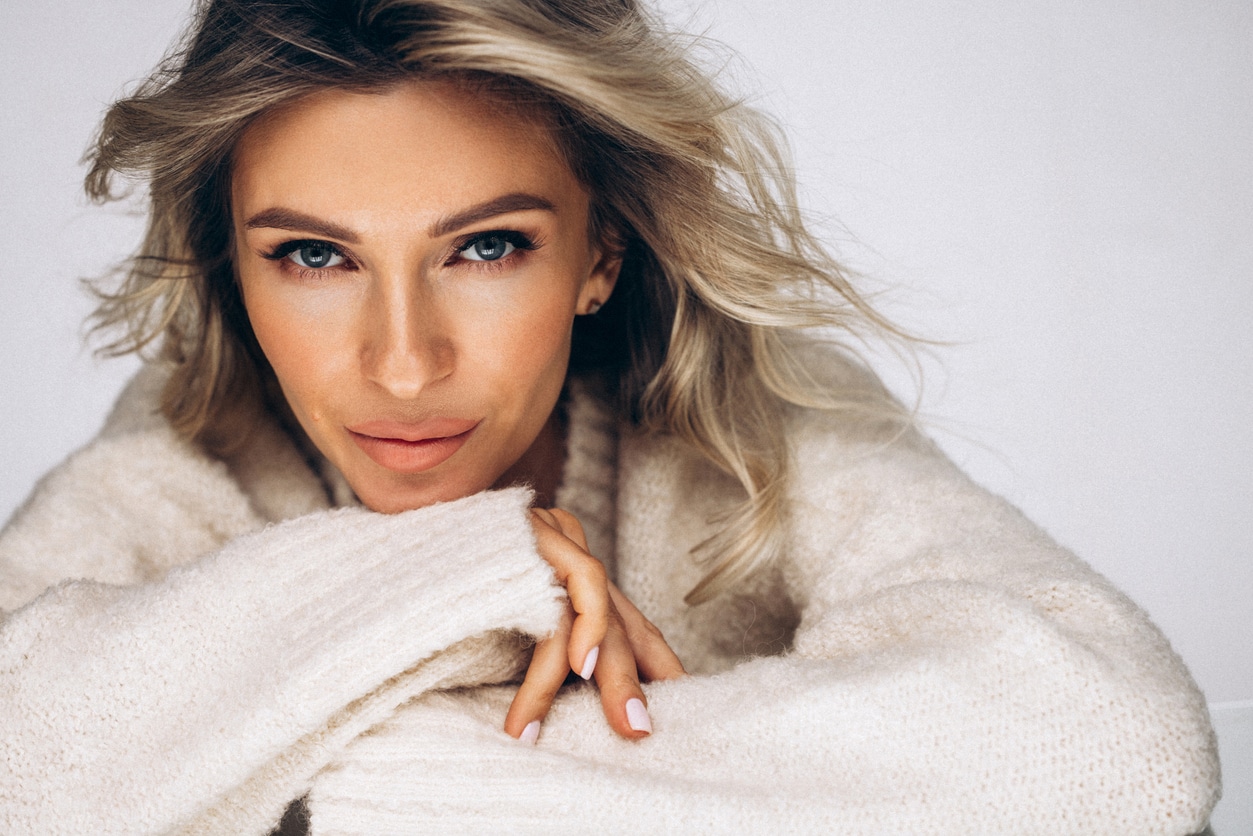 Holiday Party Prep – Combat Bloating, Diminished Skin Quality, & More
The summer is full of fun, drinks, and too much food. And for many of us, so is the holiday season. Without a break to care for yourself, your skin conditions and face may suffer. Plus, many of us find that we feel bloated, puffy, and less toned after a summer full of fun.
Before the holidays kick into high gear, take that well-deserved break and replenish your body and your sense of self-confidence with these in-demand treatments at PURE Med Spa.
Hydrafacials
Hydrafacials can create a youthful, bright complexion in just one treatment. Through a 3-step process including cleansing, extracting, and hydrating.Through this 3 step process, hydrafacials leave skin treated and nourished. In the first step, the skin is cleansed and exfoliated, leaving behind a fresh, new layer. Next, any toxins or debris will be removed from the deepest layer of the skin. Lastly, antioxidants and peptides will be infused into your skin for a luminous glow.
Hydrafacials last anywhere from 20 minutes to 60 minutes and can be completely customized to suit your skin. Check out this refreshing and effective treatment that can be completed on your next lunch break at PURE Med Spa.
Body Sculpting & Toning
As we age, many of us gain a few pounds and can't lose it, no matter how often we go to the gym. Whether it's stubborn belly fat or loose skin along the arms, many of us find that no matter our best efforts, we can't get rid of the extra fat. At PURE Med Spa, we offer body sculpting and body toning to get you back to feeling your best.
Body sculpting targets fat loss for a slimmer appearance, whereas body toning increases muscle mass for a toned look. Each treatment is customized to your body for optimal results. While these procedures are different, they are both non-invasive, FDA-approved, and an effective way to decrease holiday bloating and shed some extra pounds.
Dermal Fillers
After one too many cocktails or lots of fattening summer BBQ foods, our faces can become puffy, and we develop fine lines and undereye bags. At PURE Med Spa, we can erase these unwanted skin conditions with dermal fillers. Dermal fillers are gel-like substances injected below the skin. Dermal fillers are a popular, non-surgical option to increase facial plumpness and create a more youthful appearance.
Common areas to treat with dermal fillers include lips, chin, nose, forehead, cheeks, neck, and mouth. With over 10 different dermal filler options, you're bound to find a solution that meets your facial needs at PURE Med Spa. Wow everyone at your upcoming holiday party with radiant, voluminous skin with dermal fillers.
RF Microneedling
This all-in-one treatment can improve a variety of skin conditions and concerns while stimulating the production of new, healthy skin. RF (radiofrequency) microneedling utilizes energy to stimulate the skin's regeneration processes while promoting the production of collagen and elastin. If you were in the sun a little too long this summer, RF microneedling can tighten your skin for a flawless, younger-looking appearance.
Most importantly, RF microneedling can be performed in under 30 minutes with outstanding results. Depending on your desired outcome, more appointments may be needed, but our staff can create a customized treatment plan tailored to your skin type. Return to your daily activities the following day with this effective, in-office treatment.
Full Body Rejuvenation for Your Next Holiday Party
Discover full body rejuvenation treatments at PURE Med Spa. With these treatments and more, you can erase any sign of bloating and diminished skin quality. Our qualified team of experts can create a unique, full-body treatment plan to boost your confidence before this holiday season. Don't wait—the visible effects of a summer full of fun can be erased in less than half an hour!
Discover the Ultimate Holiday Prep with PURE Med Spa
At PURE Med Spa, we offer a broad range of aesthetic treatments to help you love the skin you're in. Not sure which treatment is right for you this holiday season? Call (843) 287-9002 or schedule your consultation online today for an expert opinion and customized treatment plan.