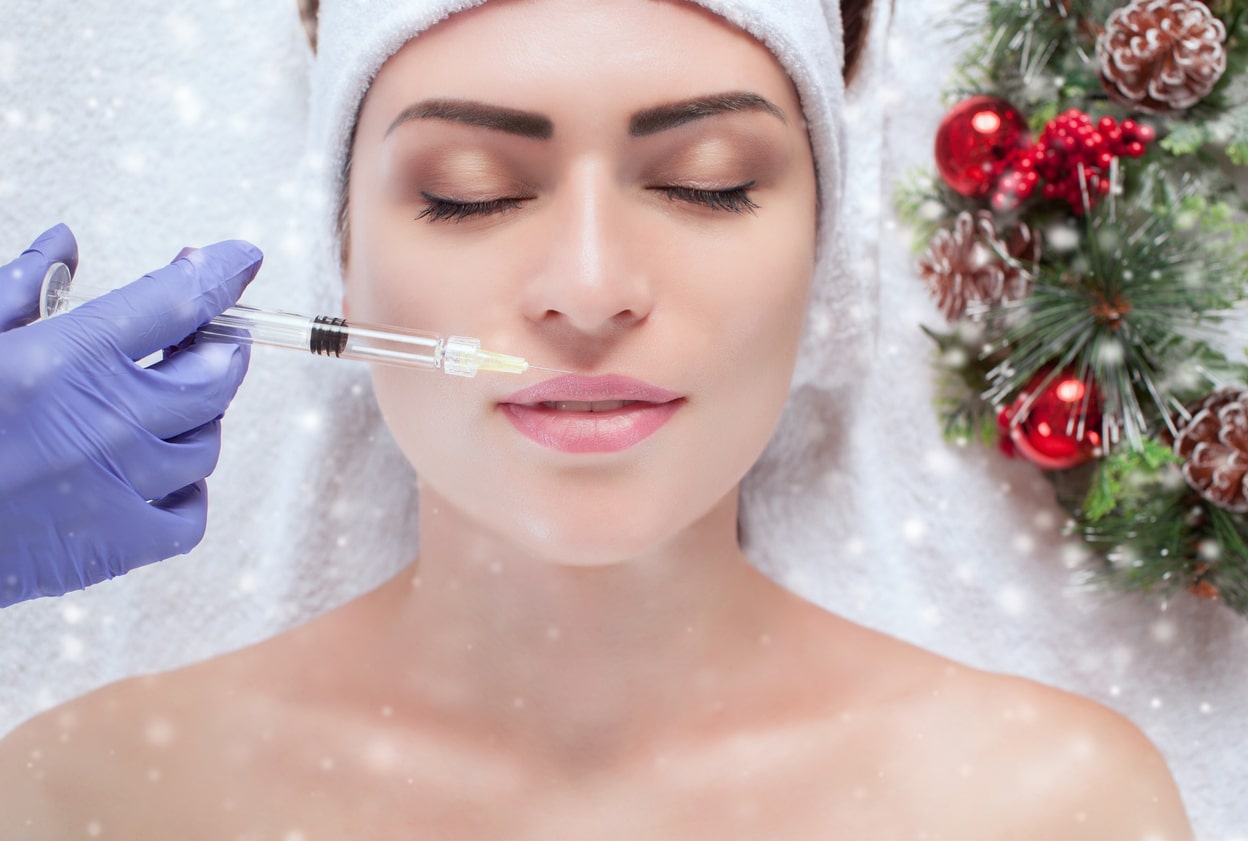 Give the Gift of Beauty: Holiday Gift Ideas
Family gatherings, holiday parties, and gift-giving are in full swing as the holidays approach. Your gift-giving list may be miles long, and you're searching for something your loved ones will truly enjoy. Choosing a gift can be challenging, but we're offering a few beauty options almost anyone on your list will love.
Our team at PURE Medical Spa discusses our favorite treatments to give as gifts, including hydrafacials, Botox®, chemical peels, and laser hair removal. Give the gift of beauty, youthfulness, and relaxation with PURE Medical Spa!
Hydrafacial
A hydrafacial is the perfect gift for beauty connoisseurs and newbies alike! This 30-60 minute treatment is an all-in-one facial rejuvenation experience. Our team tailors each hydrafacial to individual needs and goals so that anyone can benefit from this relaxing service.
To begin the treatment, our providers clean and exfoliate the skin. Next, our team performs extractions, and hydration products are applied to nourish the skin. Then, antioxidants and peptides seal the skin's moisture and protect the skin for long-lasting results. Men and women can achieve healthy, glowing skin with a hydrafacial from PURE Medical Spa.
Botox®
Botox can reduce the appearance of fine lines and wrinkles and improve frown lines in just one treatment. Whether your loved one wants to treat crow's feet (lines around the eyes), eyebrow lines, or other aging areas, our team can help them achieve their desired results. If you have a friend who uses anti-aging serums and creams daily, but is eager to achieve real results, Botox can provide dramatic, yet still natural-looking results.
These facial injections relax facial muscles, smoothing out fine lines and wrinkles. Many people see jaw-dropping results in just 1 week with minimal downtime. This cosmetic injectable is popular during the holiday season, and for a good reason. This anti-aging treatment can provide an extra boost of confidence for your loved ones, just in time for New Year's parties.
Chemical Peel
A chemical peel is an all-in-one facial rejuvenation treatment. This effective, noninvasive treatment reduces the appearance of acne scars, fine lines, wrinkles, age spots, sun damage, uneven skin tone, and more. At PURE Medical Spa, we offer a variety of chemical peels, tailoring the chemical agents and treatment techniques to each client for optimal results.
Our revitalizing chemical peels clear away oils, toxins, and dead skin, making room for fresh, radiant skin. Removing dead skin with chemical solutions can reduce acne breakouts and promote the healing of old and new scars. At PURE Medical Spa, we can help you find a revitalizing chemical peel treatment for everyone on your list.
Laser Hair Removal
Laser hair removal is the holiday gift that keeps on giving. At PURE Med Spa, we offer laser hair removal services anywhere hair grows. Many of our male clients enjoy the silky smooth back or chest laser hair removal affords. If you have a friend who always complains about shaving her legs or always buying razors, this maintenance-free option is ideal for the legs, face, or bikini area.
A safe, effective, and comfortable treatment, laser hair removal eliminates the need for shaving, waxing, or threading. Laser technology gently removes unwanted hair with heat, destroying 80-90% of hair follicles in the first treatment. Multiple sessions may be needed depending on the treatment area, making it a long-lasting, thoughtful gift. You can purchase multiple laser hair treatments for a loved one or just a few to get them started.
PURE Medical Spa: Your Holiday Gift Destination
Find the perfect present for your friend, sibling, or partner at PURE Medical Spa. We love treating our clients and the people on their nice list to some much-needed rest and relaxation this time of year. With years of experience, Dr. Klenke and her team are well-versed in all things cosmetics, face and body treatments, laser services, and more. Give a present full of beauty and youthfulness this holiday season!
Give the Gift of Beauty This Holiday Season
At PURE Med Spa, we offer a broad range of aesthetic treatments so that you can give the gift of beauty this holiday season. Need help determining which treatment is right for your loved one? Call (843) 287-9002 or schedule your consultation online today for quality care, expert advice, and a customized treatment plan.