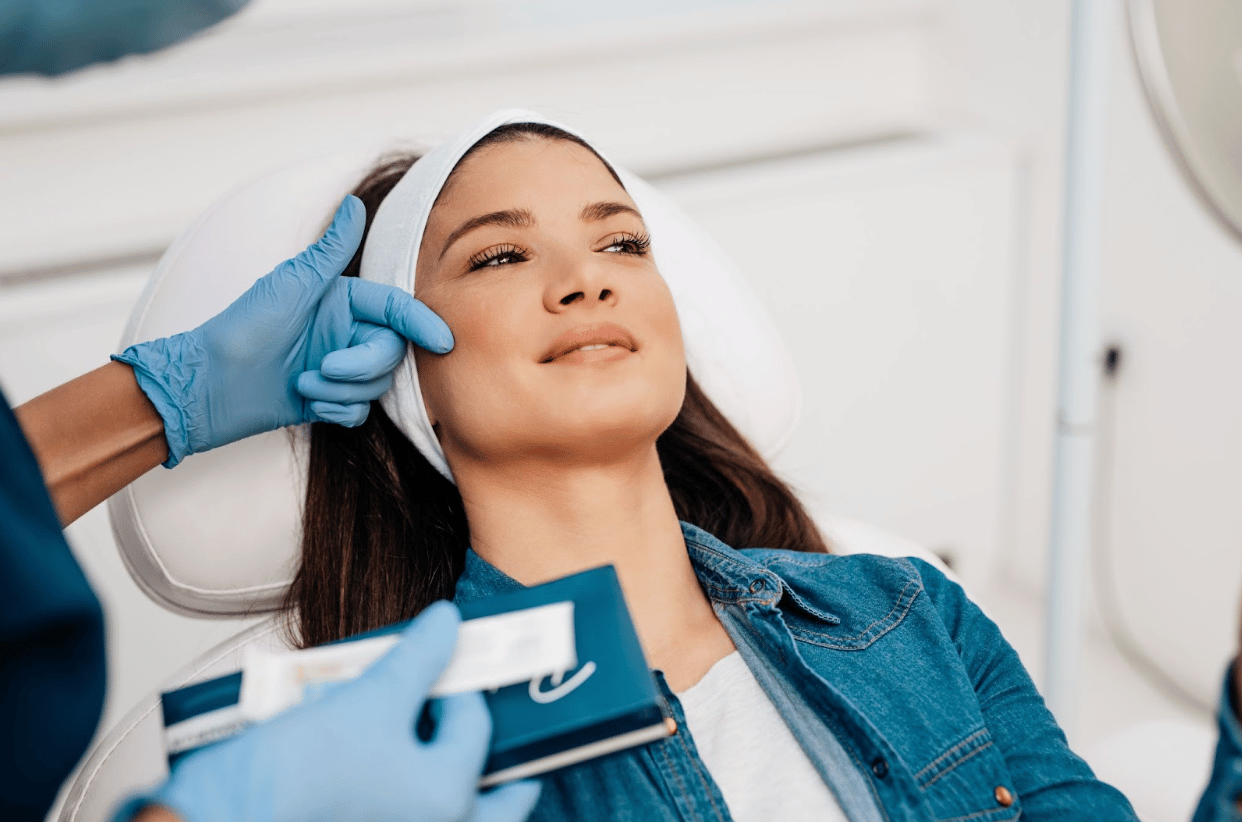 Fuller Features in the Fall- Dermal Fillers FAQ
Fuller Features in the Fall- Dermal Fillers FAQ

What dermal filler is best for pouting the lips? How about tightening the neck or eliminating wrinkles on the brow? This blog will explore the workings, recommended applications, and tremendous diversity of dermal fillers and injectables on the market today. Once you've found an injectable to meet your needs, contact PURE Med Spa for a more in-depth explanation.
Quick, Effective Method for a Younger Appearance
At PURE Med Spa, we utilize cutting-edge methods to give you quick, effective results for a younger appearance with dermal fillers. Whether it's the natural results of aging, sun damage, or genetics, dermal fillers can address a variety of skin needs. 
Dermal fillers can take years off of your appearance in just one appointment, with some results lasting for years. Here are some of the most frequently asked questions we get about our dermal fillers.
Dermal Filler FAQs
What are dermal fillers?
Dermal fillers are gel-like substances injected below the skin to restore a youthful volume and glow back into the face by stimulating elastin and collagen production. They are non-invasive and non-surgical, with minimal downtime after the treatment. The fillers can plump up lips, enhance shallow contours, smooth fine lines and wrinkles, decrease the appearance of undereye circles, and enhance facial features. 
What is in the filler?
Dermal fillers are grouped based on their main anti-aging ingredient. Many fillers contain hyaluronic acid, like Juvéderm and Restylane products, for increased skin plumpness and radiance. Other kinds of filters, like Radiesse, use calcium hydroxylapatite, often used to reduce the appearance of fine lines and wrinkles. For skin that needs some extra collagen, poly-l-lactic acid fillers are used, such as Sculptra, to increase skin tightness and promote smooth skin. 
As time goes on, the filler will naturally break down in your body. Many of the fillers mimic a natural substance, which can break down slowly through your body's normal processes. 
Are dermal fillers safe?
Dermal fillers are a safe, FDA-approved method of enhancing your appearance. Many patients experience zero side effects and are back to their normal routine soon after their appointment. Immediately after treatment, you may encounter redness, swelling, tenderness, or mild bruising. However, these side effects can disappear a week after your appointment. 
It should be noted, that it's important you choose a certified, medical professional for your injections, so the treatment will be administered safely. If you have any medical conditions, speak with your provider to address any questions or concerns. 
How long do dermal filler results last?
Each filler is unique, so results will vary. If your filler has hyaluronic acid in it, like Juvéderm and Restylane products, results can last 6 to 14 months. Fillers without hyaluronic acid, like Sculptra, can last over a year. Each filler has a different lifespan and each person metabolizes the product differently. Speak with your provider about specific results for your cosmetic injections. 
Do dermal fillers hurt?
The treatment is often described as a small pinch. The needle used to inject the filler is very small, so most patients experience minimal discomfort. Your provider may apply a topical anesthetic if you are concerned about discomfort. Many modern fillers have ingredients that come premixed with an anesthetic, so many patients don't need a topical. 
Is there any downtime after dermal fillers?
Often, fillers need no downtime after treatment. Typically, patients go back to their regular routine. We recommend waiting to exercise until the next day and avoiding tanning of any kind to keep your injection site clean. Your dermatologist can provide any specific aftercare tips and anything to avoid based on your individual treatment. 
How should I prepare for my dermal filler appointment?
We recommend patients avoid alcohol, aspirin, or products that contain aspirin, and blood thinners a few days before and after to reduce excessive bleeding or bruising. However, do not stop taking a medication if it is prescribed to you, but speak with your doctor about instructions. 
Firm, Smooth Skin with Dermal Fillers
Say "goodbye" to fine lines and wrinkles and "hello" to firm and youthful-looking skin with dermal fillers. Boost your confidence with dermal fillers and see results immediately. At PURE Med Spa, our team can provide you with a personalized treatment plan for your desired results. Begin your journey to voluminous, smooth skin today!
Treat a Variety of Skin Concerns with Dermal Fillers

Dermal fillers can treat a variety of skin concerns such as fine lines, wrinkles, under-eye circles, thin lips, and more. Learn how you can enhance your appearance by scheduling a consultation with PURE Med Spa. Call us at 843-524-5550 or contact us online to discover the amazing benefits of dermal fillers!