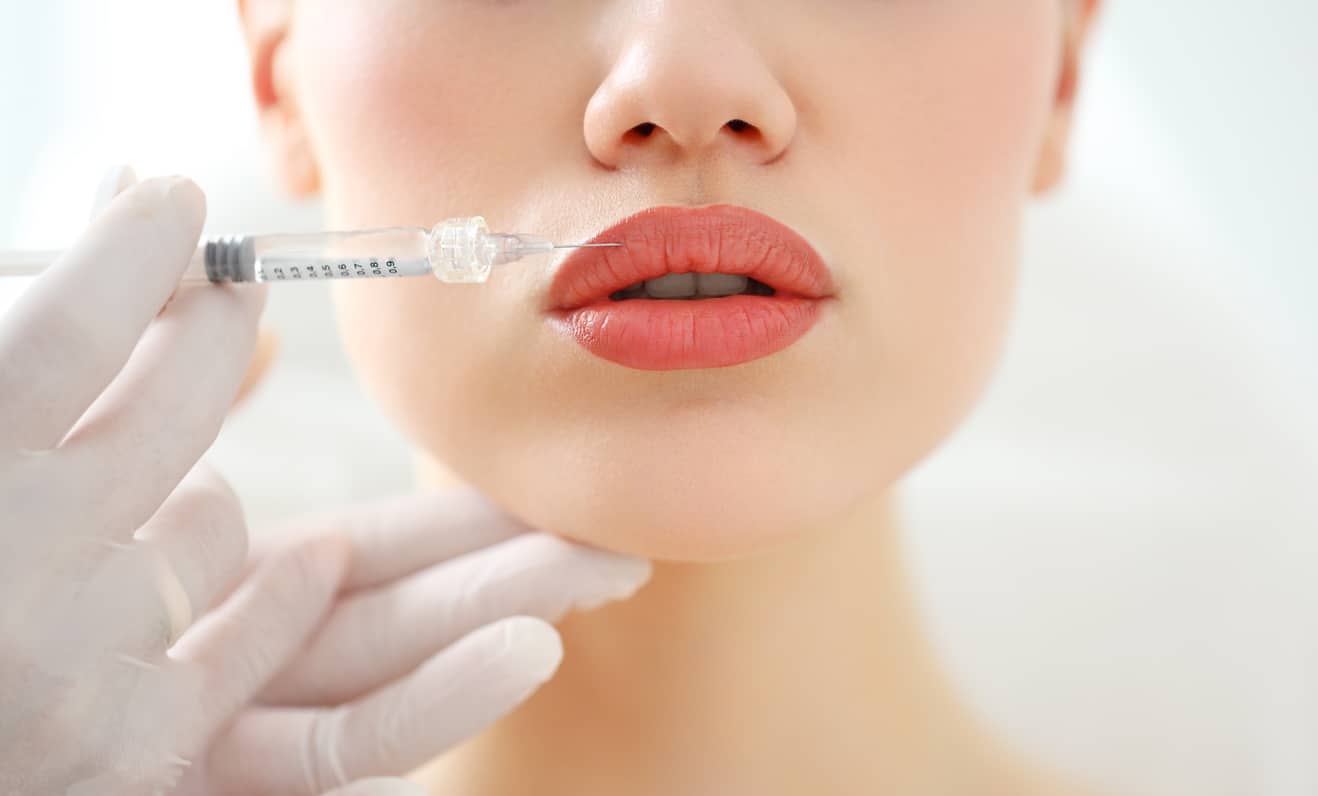 Dermal Fillers – Filling out Your Face for the Holiday Season
With 2.6 million treatments delivered just in the US in 2018, dermal fillers represent one of the most popular cosmetic procedures performed – and for more than one reason! They represent a natural solution to common issues associated with aging and lifestyle factors, such as wrinkles, jowls, fine lines, sunken cheeks, and flat lips. 
Minimally invasive, incredibly safe, and highly effective, dermal fillers can restore the volume you desire to each area of the face and bless you with a younger, more dynamic look. At PURE Med Spa, we have a filler that's perfect for you, no matter your dreams and goals. Learn about the best types below. 
Restylane
Restylane is an incredibly popular dermal filler – and over 40 million injections have been delivered worldwide. Being the first filler of its type to be approved by the USDA, Restylane is known to be highly efficient, safe, and offering incredibly natural-looking results. 
Unlike other fillers, this treatment is based on hyaluronic acid (HA), a naturally occurring compound that diminishes with aging but is essential to keep the skin tight, nourished, moisturized, and tight.  
Some benefits of this treatment include:
USDA-approved

Perfect for lip enhancement and wrinkles reduction

Based on naturally-occurring HA

Can be adapted to the patient's needs

Immediate results

A natural-looking look
Sculptra
Known for its skin rejuvenation powers, Sculptra is the second most popular dermal filler type. The main active ingredient in this treatment is poly-L-lactic acid (PLLA) and can be truly beneficial in stimulating collagen production, restoring facial volume, and treating creases, folds, and deep lines. 
The advantages of this filler include:
It's minimally invasive

Can be used to restore volume lost due to illness

Yield long-term effects

It boosts natural collagen growth

The results are natural and gradual
Radiesse
The main ingredient in the Radiesse dermal filler is synthetic calcium hydroxylapatite. Radiesse aims at stimulating the natural production of collagen that happens in the skin, thus leading to a gradual improvement of skin tone, tightness, and texture. 
The benefits of this dermal filler include:
It's non-allergenic

Can minimize the visibility of fine lines 

Benefits are quick

Comes with no downtime or scarring

Can redefine your jaw and neckline
Juvederm
With over five products available on the market, Juvederm is one of the most popular and appreciated dermal fillers on the market. 
Juvederm is another treatment that leverages the natural power of hyaluronic acid to plump up the skin and stimulates the natural collagen production happening in healthy, youthful skin. 
Some of Juvederm's benefits are:
Reversible

Natural-looking results

Lip augmentation

Is minimally invasive

Customizable 
Kybella
Kybella's main active ingredient is synthetic deoxycholic acid. This acid is a naturally occurring substance that has the main role of breaking down and absorbing fat. When injected in the fat in the area underneath the chin, this molecule will continue to break down fatty tissue, giving your whole face a much more defined and plump look. 
Some benefits of this treatment include:
Targets chin fat

A non-surgical alternative to chip liposuction

Permanent results

Natural-looking results achieved via a natural filler
Find The Perfect Dermal Filler For You At PURE Med Spa
At PURE Med Spa, we believe that your unique traits are a part of your history and who you are. While we are not here to change anything that makes you who you are, our dermal fillers can help you restore your face's youthful beauty. Whether you are after tighter skin or a more defined jawline, get in touch with Pure Med Spa to discover a personalized solution.
Find the dermal filler that's right for you at PURE Med Spa!
Every face is unique and requires unique treatments to suit their needs. Dermal fillers are more popular than ever before, but that doesn't mean there's a one-size-fits-all filler that can do everything for every face. To learn more about dermal fillers, or to find out which dermal filler is right for you, call PURE Med Spa today at (843) 287-9002 to schedule a consultation.