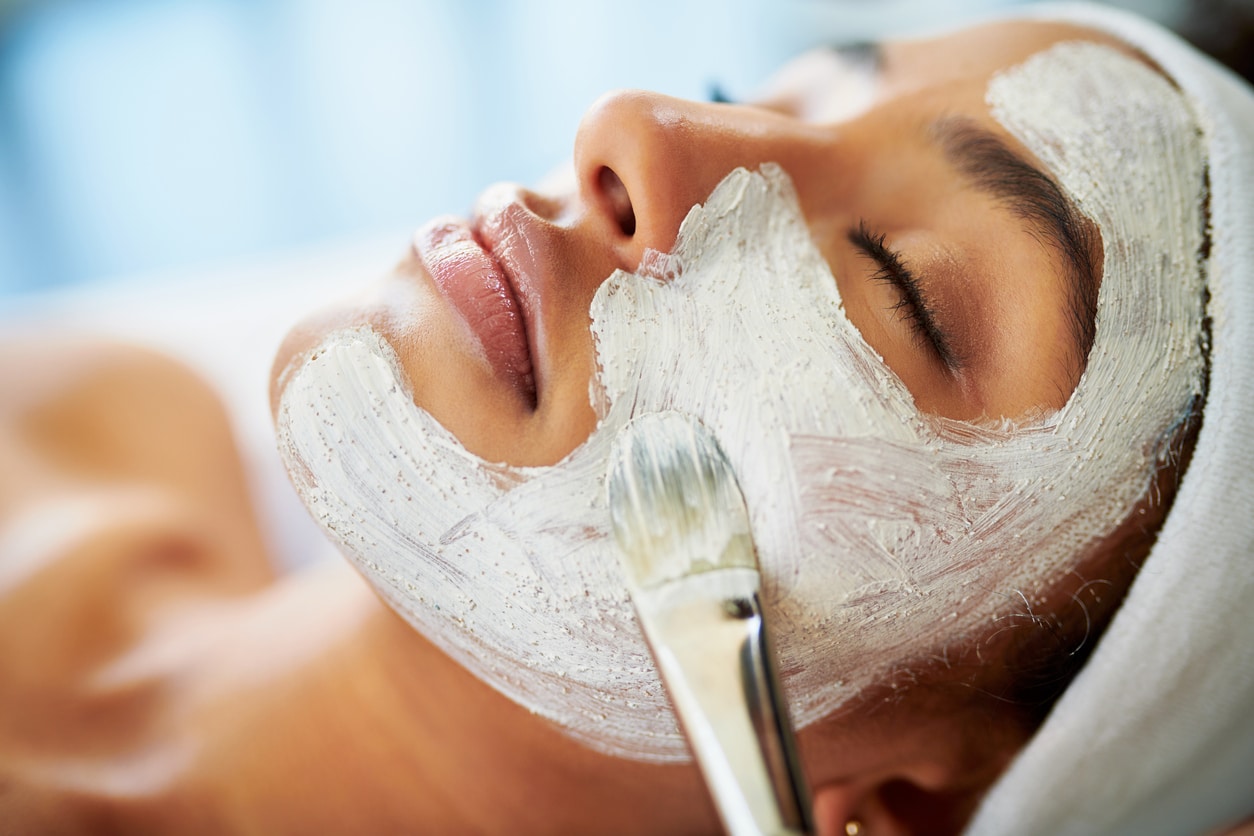 Spotlight on Chemical Peels for 2022
Recent surveys have found that just under 60% of Americans aren't happy with their skin. Our experiences, lifestyle choices, diet, sun exposure, and genetics all affect our look and damage our skin. And, if your skin is marked by acne scars, wrinkles, fine lines, spots, and discoloration, you might want to regain your youthful look with a chemical peel.
Luckily, dermatology and technology are on your side! Chemical peels are unique treatments that go where standard facial treatments can't. A chemical peel's cutting-edge technology and multi-phase process cleanses, purifies, hydrates, and energizes your skin. 
In this guide from PURE Med Spa, you'll find how to bring that glow back to your complexion!
What is a Chemical Peel?
According to statistics by the American Society of Plastic Surgeons, almost 1 million chemical peel treatments were performed in 2020, making this treatment one of the 5 top facials performed. 
Chemical peels are one of the least invasive procedures available today, relying on a chemical solution to remove the skin's top layers. When the chemical solution is applied, the layers that are usually more heavily damaged by sun exposure, aging, and lifestyle choices shed away, revealing newer, softer, glowing skin beneath. 
To protect you, your body triggers a boosted production of collagen and elastin, the two compounds responsible for:
The skin's healing powers

The youthful and supple appearance of the skin

The ability of the skin to remain hydrated

Keeping the skin healthy and protected from bacteria and infections
Thanks to the skin's natural healing process, the top layers of the skin will grow back rapidly, and they will be much smoother, clearer, tighter, and more supple. Chemical peels can be repeated multiple times or combined with other facial rejuvenation treatments for the best results. 
Chemical Peel Benefits
Chemical peel treatments can be extremely efficient to treat a variety of skin conditions, including:
Acne scars

Enlarged pores

Fine lines and wrinkles

Discoloration

Sagging skin

Scarring

Uneven texture
Chemical peels are extremely powerful treatments, but they are not the only skin rejuvenation procedure out there. So, why should you pick this particular one? Here are some of the benefits to expect from the treatment:
It is non-invasive

Extremely safe—over 900,000 procedures are performed each year!

It can be tailored to your needs

Can be repeated to help you meet your goals

Short procedure (takes between 30 and 90 minutes)

Results are natural and visible over time
During your consultation at Pure Med Spa, we'll guide you through setting the right expectations and preparing for the treatment. 
Results 
Chemical peels come in a range of intensities, from light to deep, depending on your needs. The level of intensity and the number of treatments can influence the kind of results you'll see. 
After the procedure, your skin may look red and a little swollen for up to 14 days, during which you should avoid sun exposure and remain careful when touching the affected area. After this recovery period, you'll start seeing improvements that can develop for weeks after the procedure while new, glowing skin grows. 
While results are long-lasting, they might not be permanent, so make sure you speak to our experts to find the right schedule for your needs!
Rediscover Your Youthful Beauty in 2022 With PURE Med Spa
Life can take a toll on our skin and cast a shadow over our natural beauty. 2022 is here, and you deserve to start the year with glowing skin, a restful appearance, and unaffected self-confidence. 
At PURE Med Spa, our tailored chemical peel and skin rejuvenation treatments can help you rediscover your beauty and refresh your skin! Book your consultation to discover the perfect chemical peel for your goals.
Fresher face, fresher year, fresher life in 2022!
Chemical peels will quickly become part of your monthly routine! After experiencing the results our chemical peels deliver, you'll be coming back again and again to renew your rejuvenated, glowing skin! To learn more about how chemical peels work, or to schedule your first appointment or consultation today, contact us online or call at (843) 524-5550. Tackle 2022 as the best version of yourself!