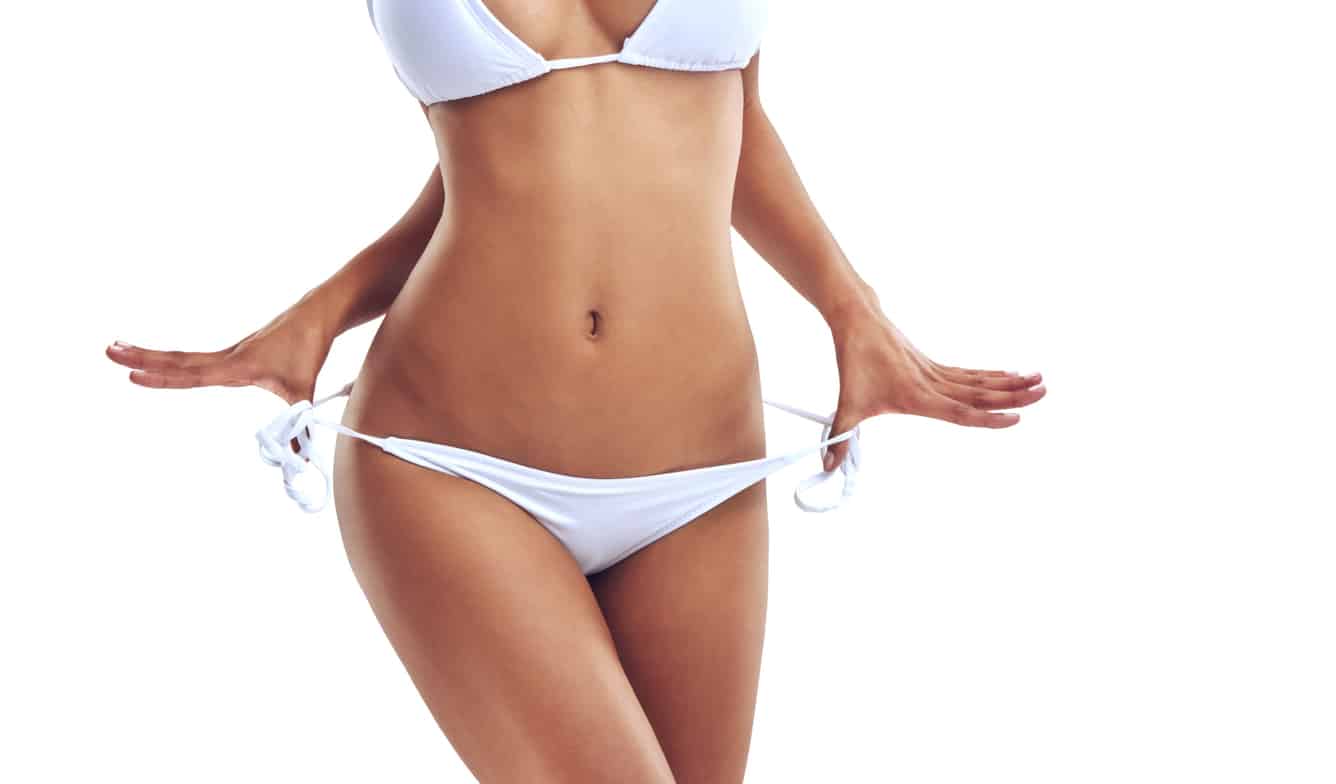 Body Sculpting for Summer – Schedule Your Consultation Today
Some of us constantly dream of the beach. It's only natural, really. But here, in the dead of winter, it can be difficult to maintain those fantasies about warm sand and warmer salt water. Even so, it's never too early to start planning for summer of 2022. If you've got bikinis on the brain, there's something you can do over the winter to maximize your summer fun: body sculpting from PURE Med Spa.
Body sculpting with our SculpSure laser is a non-invasive way to tackle stubborn fat without cutting, anesthesia, or extended surgical recovery periods. But what is body sculpting and how does it work? 
How Does Laser Body Sculpting Work?
Laser body sculpting treatments, such as SculpSure, are non-invasive procedures that can help get rid of stubborn, exercise-resistant fat. Laser body contouring is entirely personalized to your needs and can be performed on various areas of the body, including the abdomen, arms, belly, hips, and thighs. 
Thanks to a specialized device, your provider can use a fat melting laser to target those areas most resistant to diet and exercise, giving you the shape you desire most for the summer of 2022.
Laser body sculpting is a nonsurgical treatment, meaning you don't have to worry about anesthesia or incisions. Beyond some mild discomfort during the already short treatments, there's no protracted recovery periods and no need to clear your schedule. 
Each treatment only takes between 25 minutes to an hour, depending on the areas of the body being treated. Additional treatments can begin 6-to-12 weeks after the first session for maximum effect and maximum enjoyment during the upcoming summer season! 
What Results To Expect From Laser Body Sculpting 
During the body sculpting procedure, stubborn fat cells are targeted with a high-temperature laser, damaging the structural integrity of the cells beneath the skin. You'll see the best results in about 3 months after the procedure, giving you plenty of time to enjoy your new, slimmer profile before beach season. After the cells are permanently damaged, your body disposes of them through the lymphatic system—a completely natural function of the body. 
Laser body contouring procedures can be completed in just under 30 minutes, and you won't have to deal with any discomfort or long recovery times. Within 2-to-6 weeks after the treatment, you'll start seeing results, including a more defined silhouette, reduced stubborn fat, and a leaner, more toned appearance. In fact, most patients enjoy up to a 24% reduction in fat!
Slim in Time for Summer
PURE Med Spa's laser body sculpting treatments are an excellent option for getting summer ready in the dead of winter. Body sculpting is a safe, non-invasive way to keep summer in your heart all winter long! Best of all, your results will mature just in time for an early beach trip.  
Enjoy the summer of 2022 even more than you thought you could by scheduling your body sculpting treatment at PURE Med Spa today. Looking and feel your best this upcoming summer! To discover more about what body sculpting with SculpSure can do for you, schedule your first consultation with us today!
Live your Best Summer Life with PURE Med Spa's Body Sculpting!
If you're all about that summer life, you're an excellent candidate for body sculpting from PURE Med Spa in Beaufort, SC. Don't let your winter body compromise your summer fun! Get a head start on beach season by using the winter to tackle those stubborn fatty deposits. To learn more or schedule a consultation, contact us online or call at (843) 524-5550 It's never too early to start dreaming of the beach!