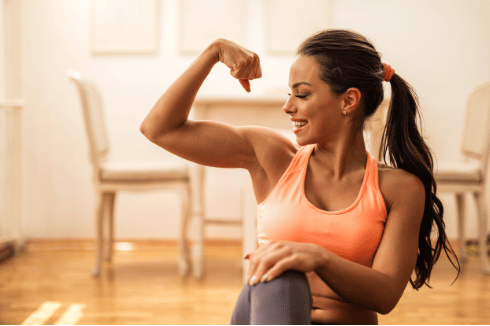 Body Sculpting FAQ: Top 5 Questions Answered by the Experts
So you've been working out regularly. You've been eating a nutritious diet. You're feeling wonderful, but you're not getting the results you wanted. What are your options? 
If you have stubborn fat areas that you would like to get rid of, or if you simply want to change the contour of a part of your body, non-surgical body sculpting procedures may be right for you.
H2: What You Need To Know About Body Sculpting
Body sculpting also referred to as body contouring, is a non-surgical procedure to remove fat from troublesome regions. Body shaping procedures, such as those we perform at Pure Medical Spa, are rapid, non-invasive, and help to produce results immediately. 
We know, it sounds too good to be true! Over the years, we've answered hundreds of patient questions about this spectacular procedure. Let's look at some of the most often asked questions concerning body shaping.
What Is The Procedure For Body Sculpting?
Body shaping methods employ various energy to kill fat cells and significantly tighten skin. When you complete the procedure, the body works and filters out the damaged fat cells over the next 3-4 months, which is when most patients notice the full effect of the therapy.
How Long Before You See Results?
Treatments might range from 30 to 60 minutes in length. The treated area will determine the precise timing and the technology used. You should also expect to have many treatments. Most patients require 1-3 treatments for the best results.
The time it will take to observe these effects also varies. Fat cells will begin to die off after a few weeks. After roughly a month, you should see some benefits. The full extent of the outcomes will be seen three months after your final treatment. These are only guidelines. You may get results sooner (or later) than this.
Is Body Sculpting Safe? Is It painful?
Body contouring is a non-invasive procedure that causes little to no pain. Body shaping procedures have few side effects, mainly consisting of slight soreness, edema, or a warm feeling in the treated area.
Even so, considering your medical history before seeking treatment is usually a good idea. Our pleasant, highly qualified practitioners will consult with you to determine which technique is ideal for you.
Can It Assist Me In Losing Weight?
While eliminating fat will cause you to lose weight, body sculpting is not a weight reduction technique. It is not a replacement for a healthy lifestyle. You should already be at or around your ideal weight to have the best effects.
Do the End Results Appear Natural?
All you're doing is eliminating fat cells (non-surgically). The effects you see are entirely natural and unique to you. That also implies that you must be realistic about your outcomes. Body contouring can help you achieve your ideal natural figure, but it will not modify your body.
PURE Med Spa: Your Vision is Our Inspiration in Beaufort and Bluffton, SC
At PURE Med Spa, we offer a broad range of aesthetic treatments to help you love the skin you're in. Offering only the latest and greatest skincare products, medical aesthetic treatments, and day spa services, we're here to provide a relaxing and rejuvenating experience. Not sure which treatment is right for you? Call (843) 815-6699 or schedule your consultation online today for an expert opinion and customized treatment plan.